We are a young and ambitious organization making rapid strides. It is early in ReBIT's Journey and you will find a warm and welcoming startup culture, ripe with enthusiasm, and a sense of purpose.
If you are passionate about technology and want to make an impact, ReBIT might be the dream place for you!
Building the ReBIT Vision
Watch next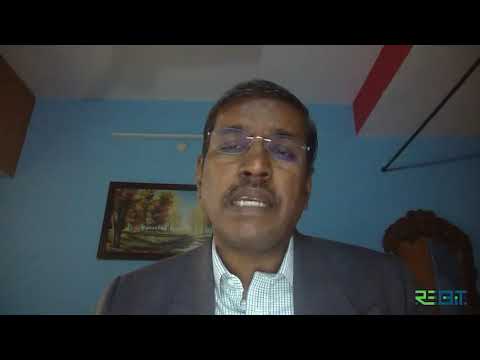 Building the ReBIT Vision
Building the ReBIT Vision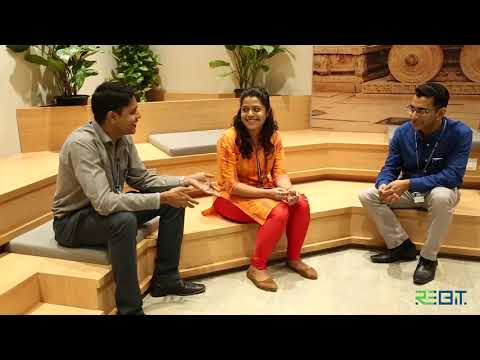 Life@ReBIT Beyond Desks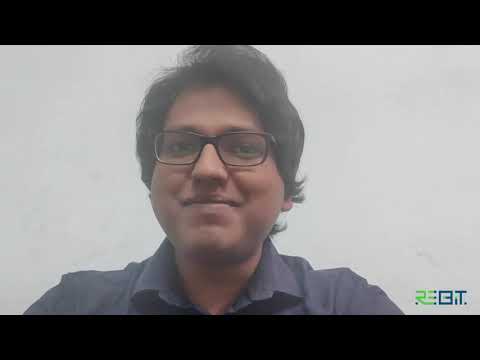 ReBIT through ReBITians Eyes
ReBIT through ReBITians Eyes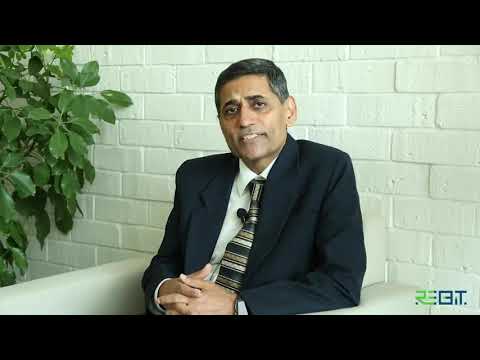 Looking at the Future
What do we do?
Act as a catalyst for innovation, big system and ideas.
Improve the cybersecurity posture of the financial sector
Guide regulated entities in their IT areas of Operation
Strengthen Reserve Bank's role as regulator
Why ReBIT?
Here's why our team loves working at ReBIT!
"What is absolutely exciting about my role in ReBIT is the immense opportunity to collaborate, create, learn and make an impact. The access to industry stalwarts, experts in academia and the apex regulatory authorities is a privilege in itself. The experience of being immersed in an ambitious start-up - donning various hats, learning new things and building a new brand, day by day, is truly enriching. I am grateful to be part of a close-knit team and an open, autonomous culture."
Anupama Narayanan
Senior Manager, Marketing & Brand
"The decision to join ReBIT after spending a decade and a half in IT Consultancy brought a lot of fresh perspective to my life. Professionally, it has provided me with an opportunity to not only work for the prestigious central bank of the country but also be involved in the roadmap definition with many small steps leading to the Digital India vision. On a personal note, it has given me the opportunity to 'officially' settle down with my family in Mumbai with local travels to customer (RBI) location, a distant dream in the hectic work at my previous organizations."
Trayambkeshwar Vatsa
AVP, Enterprise Architecture
"What is the key indicator of a good job?
The answer is really simple: 'if you feel more enthusiastic about Mondays than Fridays, then you are at the right place.' This is the feeling I get while working at ReBIT. In the security industry, where change is the only constant, my job demands that I stay on top of cutting edge security solutions, learn about new technologies and the latest cyber threats in banking and non-banking financial services. This role is not just about working on the tasks assigned, but also demands that we introduce industry best-practices and carry out continuous Research and Innovation. Besides technology, audits and inspection, I also manage to spend my time towards personal growth, go gymming and also get to plan vacations. With such opportunities for personal and professional growth, I am absolutely happy at ReBIT!"
Harshada Desai - Muthe
Manager, IT General Controls
"The first day I walked into ReBIT I knew I am here to stay. Little did I know that my stay will be filled with high impact work, tremendous learning opportunities and seniors who always instil confidence. What would you do when your company believes in you tremendously…it gives you a new high to perform your best.Right from selection of office space, to what goes inside it, to getting to work with the CEO and Directors directly, to drafting policies and frameworks, my opinion matters in ReBIT and that makes it the best place for a steep career graph…I am home."