Cyber Pulse is our monthly newsletter which covers the latest developments in banking technology and policy, cybersecurity and emerging cyber threats, data privacy and protection.
Threat actor campaigns and attack vectors are increasing in sophistication and innovativeness, and they have breached some of the largest and most cyber capable corporations and governments. As technology pervades all aspects of our lives – academic, economic, social, personal, and familial - and as internet-enabled devices, digital banking, online retail, social media, and work from anywhere undergo widespread adoption, inculcating the cyber-safety mindset in each individual, employee and organisation is an essential step in achieving a cyber-resilient nation.
The skills of the criminals, who would part us from our money, data, and reputation, are constantly on the rise. The assets at stake have gone up and the fallouts of failure to shore up our defences become graver with every passing day. In such a scenario, it is important for business leaders, frontline employees, lay customers and security professionals to keep themselves apprised of the latest trends and do everything in their ken to close the chinks and loopholes
Cyber Pulse seeks to curate relevant content for the Indian cybersecurity and banking audience and combines it with experts' insights to provide some useful nuggets of information to the readers.
Newsletter Issues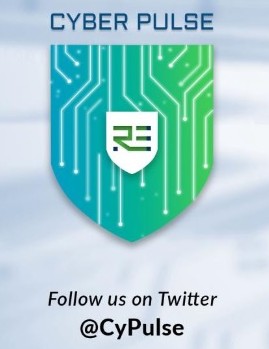 Subscribe to
Cyber Pulse
Get our monthly newsletter that catches you up on top cybersecurity news stories, right in your inbox
Cyber Pulse Newsletters Archives